Dental/Vision Insurance
Dental/Vision Insurance
Dental & Vision plans make your employee benefit package more robust.
Dental & Vision plans help protect your team's overall health.
Adding Dental & Vision plans to your company benefit package is a great way to endorse healthy lifestyles and reduce health-related loss of productivity. Recent studies have identified that regular dental and vision checkups often detect serious medical problems such as high blood pressure, diabetes, some cancers, thyroid issues, and high cholesterol. By offering dental and vision packages in your plan, you are promoting wellness in your organization. 
With more and more businesses offering dental and vision insurance, not doing the same can make it more difficult to compete for the best talent. In fact, according to a 2020 UBA Health Plan Survey, more than 80% of employers reported offering dental insurance. while approximately 65% offered vision coverage.
Dental Insurance

Offering preventative care is one of the greatest benefits of dental insurance. Medical professionals often link oral care with overall health. For example, too much plaque can lead to gum disease, which is linked to other serious conditions such as diabetes and heart disease.
Vision Insurance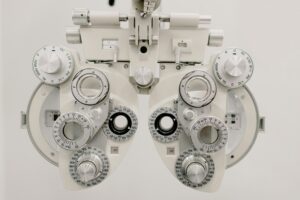 Studies show that employees who have vision insurance are much more likely to schedule a preventative eye exam than employees who do not have vision insurance. Like a dental exam, an eye exam can uncover more serious conditions such as high blood pressure and even brain tumors.
For more information about Dental & Vision Insurance for your employees, please connect with us.