Jenn adding photo
Jenn adding photo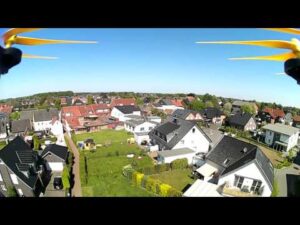 Have you recently joined the more than 300,000 recreational drone owners in the US? If so, congratulations on your new aircraft! That's right – a drone is considered aircraft by the Federal Aviation Administration – much more than just a toy. You are the pilot, and with that comes serious responsibilities. There are lots of FAA rules and regulations that new pilots need to follow to make sure they are operating their drone safely, and even the most seasoned aviator isn't 100% accident-proof.
That's where drone insurance comes in. A drone insurance policy is a smart, responsible way to make sure you and your property are protected.
What Is Drone Insurance?
Drone insurance is similar to other liability insurance policies you may have. It covers you in case your drone causes damage to property or harm to others. If you plan on using your drone in a residential area, such as your neighborhood, liability insurance is crucial given how private property could be impacted by your drone in the event of an accident.
Liability insurance is important, but as a new pilot you also want to make sure your drone is insured. Hull Damage is specific coverage that applies to damage or loss of the drone itself.
Do You Need Drone Insurance?
Small recreational drones seem innocent enough, but the FAA takes them very seriously. In the US, all drones over .55 pounds are considered aircraft in the same way planes and helicopters are. This means there are rules and regulations new pilots must learn in order to safely and legally fly their drones. It also means regular homeowners insurance may not cover accidents involving your drone.
If you've recently acquired a drone, your first step should be calling your United Insurance agent to find out what your homeowners insurance policy covers in relation to a recreational drone. If your current policy does not cover your drone, we will work with you to obtain a new policy that does.
Currently, the US does not require drone owners to have insurance. But, as with any property you own, especially property that could cause damage or injure another person, it is in your best interest to protect yourself and others.
Your Agent Needs to Know
Treat your new drone like you would any significant change in your life: tell your agent about it! It is important that your agent knows about all changes that happen in your life involving your property, your profession, and your family. The more they know, the better. Help us help you get the coverage you need by keeping us informed.
Give us a call today to make sure you are covered
Business
At United Insurance, we are life-long learners.  We are committed to educating ourselves and our clients about the latest industry standards, coverage options, and recent changes in the laws. We do this because we don't just sell insurance; we protect what you value most so we work hard to make sure we provide the right solutions for your unique needs.  Follow the latest news and learn more with us.
Recent News & Publications